Relationship Manager – British Asian Trust
Vacancy Details
Blenheim Chalcot Venture, British Asian Trust
Type:

Customer Service

Salary:

£150 a day

Contract Status:

Temporary (Until 30 July 2021)
Apply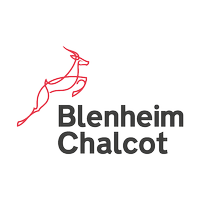 Role overview:
The Animal Ball is the fashion world's celebration of the natural world. It raises millions for vital habitat conservation projects across Asia. Hosted by Their Royal Highnesses The Prince of Wales and The Duchess of Cornwall, this prestigious event brings together the best in fashion to help preserve the world's greatest masterpieces from extinction.
We are looking for a confident and charismatic Relationship Manager to manage key relationships and stakeholders for the 2021 Animal Ball. You will be the face of the event, pitching for sponsorship, in kind donations and creative collaborations as well as taking the lead on communications with the event attendees, fundraising & follow ups.
An ability to build strong connections with all levels of people from volunteers to members of the Royal Household is essential.
Job purpose
Manage the key relationships and stakeholders for the 2021 Animal Ball
Key responsibilities
Create briefs and high-level presentations for key stakeholders when needed
Be the face of the events, pitching for sponsorship, in kind donations and creative
collaborations
Manage relationships with fashion houses, sponsors and other stakeholders in events
Take the lead on communications with the event attendees/donor group including regular
updates, fundraising and follow up
Manage the invitation process, guest list coordination, communications with donors and
follow up post event
Work with relevant colleagues to build strong messaging on conservation and Elephant
Family projects into all donor communications around The Animal Ball
Skills and experience
Confidence in dealing with high level and important relationships
Ability to build strong connections with all levels of people from volunteers to members of
the Royal Household
Creative flair for design and events
Excellent skills at recording data, updating records and regular internal reporting
Good budget management skills
Ability to balance many relationships and to always communicate clearly with clients and
supporters
A knowledge of communication for brands
Event management experience
Understanding of the work and knowledge of patrons of the Elephant Family is desirable
Overview of details:
Job title: Relationship Manager (The Animal Ball)
Reporting to: Project Manager
Salary: £150 a day
Hours: 37.5 (Contract role until 30 July 2021)
Location: Home working currently.
Office working (London) with travel inside and outside of London
Apply
Apply
Vacancy Details
Blenheim Chalcot Venture, British Asian Trust
Type:

Customer Service

Salary:

£150 a day

Contract Status:

Temporary (Until 30 July 2021)