Future-proof your skill set
Expert career mentoring
Unlock job opportunities
Unlock Your Potential
Skills Bootcamps are key to our ambitious mission - supporting learners from all backgrounds find career opportunities in the digital space.
This isn't your average training programme. We pride ourselves on delivering intensive 6 to 8 week Skills Bootcamps, from experts with real-life experience that guide you through live online classes and support you as you learn.
Start learning today and join our thriving community, where you'll get access to career mentoring and support, plus extensive job hunting advice from our career coaches. Once you've completed the programme, you are guaranteed a job interview for a role in data.
Don't take out word for it – past learners are full of praise!
will apply their learning in the workplace
Enabled by the
Skills fo
r Life Initiative
We are delighted that a number of our Skills Bootcamps are part of the Government's Lifetime Skills Guarantee, where the government invests in your education so you can learn new skills and get into fulfilling careers.
This also means that to you, our Skills Bootcamps are COMPLETELY FREE, as your place would be fully funded by the Department for Education.
To be eligible for a fully-funded place you must be:
Age 19+

Eligible to live and work in England

Either:
Looking to progress in your current sector
Looking to change jobs or explore a new industry
Currently employed or self-employed and looking for a new challenge

U

nemployed and actively searching for work
Explore our Skills Bootcamps
Data Bootcamps

Unleash your potential as a data analyst - help shape the future of your organisation
Marketing Bootcamps

Become a digital marketer – help organisations connect with their customers at scale
Why FastFutures?
Our programmes have transformed the lives of 7,000+ learners to date.
of our learners are Women. We aim to close the gap of the number of women in tech compared to men.
of our learners are from ethnically diverse backgrounds
of learners started of unemployed
of our alumni reported to have found a job after completing the programme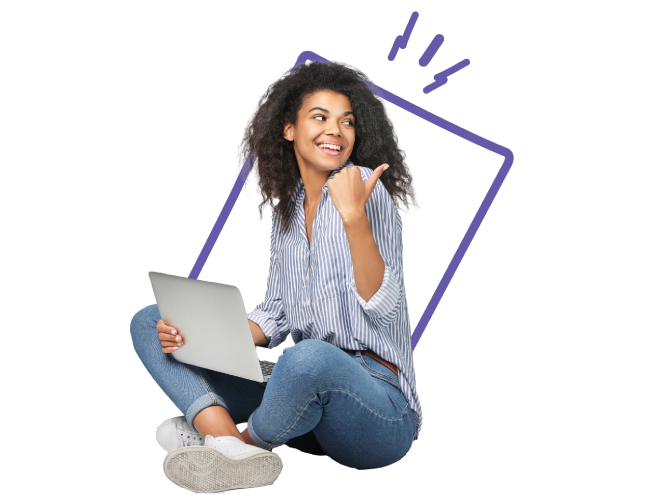 "FastFutures has been an incredible experience throughout. Before starting, I felt a bit stuck regarding what I was going to do next. I now feel I have the skills for a wider range of industries and careers. 
I used FastFutures as a big example during my degree apprenticeship interview and got the position! I think this really highlights that impact of the programme." Pria Duncan-Benington, FastFutures Graduate