Graduate Implementation Analyst
Vacancy Details
Type:

Analyst

Contract Status:

Full Time
Apply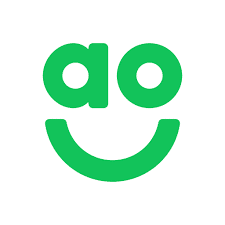 About The Role
We are looking for an Implementation Analyst who can help to build a data driven culture within AO, by helping to solve business problems by leveraging data. Working in the Web analytics team you will have the opportunity to work closely with our product teams to improve the AO website experience.
You will be an implementation contact for your product teams responsible for the analytics tagging of the AO.com, AO.de and mobile phones direct websites. We are making continual improvements to our visitors experience through analysis produced and thorough testing of any changes implemented aligned to over business objectives.
This role will report to our Implementation Specialist and play a key role in making Marketing Analytics a centre of excellence within the business.
Here's What You Can Expect To Be Doing
Work closely with the product teams to identify opportunities for improvement.
Gathering requirements from product teams for analytics tagging
Creating Google Tag Manager tags to capture key data.
Analyse on site experiments from creation to results.
Support analysts and product teams with data capture.
Support other business teams through analysis and sharing of best practice.
A Few Things About You
Have experience working in a web implementation role, preferably in an e-commerce business.
Knowledge of Google Tag Manager.
Highly numerate/analytical mind-set.
Excellent organisation & attention to detail.
You have experience with
Google analytics or similar.
Providing actionable insight to the business.
Some knowledge of JavaScript
Nice to have's
Experience working in GA360
Knowledge of BigQuery or prior usage of SQL
Use of visualisation tools (Data Studio, Power BI, Tableau, Looker)
Experience with Tealium
A Bit About Us
At AO, we want to make sure our customers are happy. When they have a smile on their face, we know we've done a good job. It's at the heart of everything we do, and it's why our logo is always smiling.
When it comes to appliances and electricals, we've got the lot. Washing machines? Yep. TVs? Check. Laptops? Absolutely. Everything except doorbells (just kidding, we've got those too).
We're passionate, relentless and full of beans, determined to make a difference and change the world for the better. From massive changes to tiny tweaks – making a difference is what keeps us driven.It started at a pub in Bolton with a £1 bet and a belief that things could be done better!
Why Choose AO?
Our people are our superpower, and that's no accident. We're looking for everyday heroes who want to learn and help other people achieve. Those glass-half-full-types who have an appetite for a better tomorrow.
With AO, the sky's the limit. We'll support you to be the best version of yourself and always drive your career forward.We keep things simple. We say things like "treat every customer like they're your gran" and "make decisions your mum would be proud of" because we're personal and act with integrity – every day in every action.
Our Benefits
We've designed our benefits to cover everything from big moments to little helps. As well all as the essentials, like pensions and holidays, we've got our own "AO Perks" to help you with the little things that matter.
To see all our benefits and perks, visit our AO Benefits page.
• 25 days holiday (Excluding Bank Holidays)
• At least 5% contribution pension scheme*• Dedicated wellness initiatives that support your wellbeing, ranging from our 24hr employee assistance programme to subsidised gym membership.
Apply
Apply
Vacancy Details
Type:

Analyst

Contract Status:

Full Time