Credit Controller
Vacancy Details
Type:

Finance and Accounting

Contract Status:

Full Time
Apply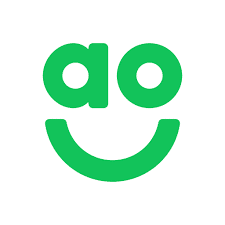 Job Overview
We are looking for an experienced and driven credit controller to join our fast-paced growing Credit Control Department.
Applicants must have experience within a credit control environment, ideally within a busy commercial environment. We are looking for someone with a drive to reduce debtor days, focused on keeping accounts trading within their credit terms whilst maintaining strong client relations.
The focus of this role will be responsible for daily management of their own unique sales ledger, optimising cash collections and reducing unallocated cash levels.
The ideal candidate will also be able to work closely with account managers/executives to resolve client queries.
The Candidate must be a team player, with excellent communication skills, organised, the ability to work autonomously and proficient at working to deadlines.
Here's What You Can Expect To Be Doing
• Continual review of client credit limits against account balances
• Chase clients for all cash balances due payable by telephone, initially
• Liaise with internal and external bodies to resolve queries where necessary
• Maintain sales ledger inbox levels
• Account and statement reconciliations
• Maintain sales ledger records in and off system
• General administration and ad hoc duties as required
A Few Things About You
• Experience in financial accounting software, such as Microsoft Dynamics (AX) is preferred but not essential
• Strong Excel skills
• Strong Microsoft office skills
• Be able to prioritise workload
• Willingness to learn and proactively seek resolutions
• A good team player as well as having the ability to work independently
• Able to work under pressure
• Be able to work to daily/weekly/ monthly deadlines displaying speed and accuracy
• Well organised and efficient
• Strong attention to detail
• Excellent communications skills (written and verbal)
• GCSE English and Maths at Grade B or above
A Bit About Us
At AO, we want to make sure our customers are happy. When they have a smile on their face, we know we've done a good job. It's at the heart of everything we do, and it's why our logo is always smiling.
When it comes to appliances and electricals, we've got the lot. Washing machines? Yep. TVs? Check. Laptops? Absolutely. Everything except doorbells (just kidding, we've got those too).
We're passionate, relentless and full of beans, determined to make a difference and change the world for the better. From massive changes to tiny tweaks – making a difference is what keeps us driven.
It started at a pub in Bolton with a £1 bet and a belief that things could be done better!
Why Choose AO?
Our people are our superpower, and that's no accident. We're looking for everyday heroes who want to learn and help other people achieve. Those glass-half-full-types who have an appetite for a better tomorrow.
With AO, the sky's the limit. We'll support you to be the best version of yourself and always drive your career forward.
We keep things simple. We say things like "treat every customer like they're your gran" and "make decisions your mum would be proud of" because we're personal and act with integrity – every day in every action.
Our Benefits
We've designed our benefits to cover everything from big moments to little helps. As well all as the essentials, like pensions and holidays, we've got our own "AO Perks" to help you with the little things that matter.
To see all our benefits and perks, visit our AO Benefits page.
• 25 days holiday (Excluding Bank Holidays)
• At least 5% contribution pension scheme*
• Dedicated wellness initiatives that support your wellbeing, ranging from our 24hr employee assistance programme to subsidised gym membership.
Apply
Apply
Vacancy Details
Type:

Finance and Accounting

Contract Status:

Full Time