What is the AAT Level 2 qualification?
Lay the groundwork for your career in accountancy. You'll get to grips with five units of essential accountancy basics like bookkeeping and accounting software.
Who is it for?
Accounting beginners looking to learn the basics
What qualification will I get?
AAT Foundation Certificate in Accounting (Level 2)
How long will it take?
12 months of tutor time
Why should I choose AVADO?
When you study with us you get more than just a qualification. We'll support you every step of the way to make sure you develop real skills with real impact on your career.
Here's some of the reasons we're the best place for AAT:
The UK's biggest online AAT learning community
More online AAT students study, pass, and get qualified with us than anyone else.
Award-winning learning
A course should be more than a textbook – learn from videos, infographics, interactive quizzes, and more
Great teaching: Guaranteed
Our expert tutors will give you free support for a resit if you don't pass a synoptic first-time*
Study anytime, anywhere
Fit studying into your busy day with bite-sized activities built for mobile
What's included?
No one likes having to pay a surprise bill. That's why we include everything we can in cost of your course:
24-hour access to the Virtual Learning Campus, plus an E-book for each unit
Sage One Accounts Extra Software (for the "Using Accounting Software" unit)
A Xero Advisor certification course where you'll learn a popular online accounting software
Revision classes to get you ready for exams
Pass Guarantee – hit the milestones and get free tutor support for a resit if you don't pass a synoptic exam first-time*
The only extra costs are your AAT membership and exam fees, which you pay directly to the AAT and assessment venue.
*Click here for full terms and conditions.
What will I need?
This is a course for beginners, so you don't need any formal qualifications to get started.
We do suggest that you should have academic qualification in maths and English, but this isn't essential. You can speak to us if you're not sure which level is best for you.
You'll also need:
An AAT Approved test centre near you so you can sit your exams
A third-party payee if you're under 18 years old
A solid grasp of the English language (IELTS 6.5 or equivalent if English is not your first language)
Basic computer skills and access to a phone/tablet/laptop with internet
What career options does Level 2 open up?
Having a qualification will give your CV an edge on the competition. The skills you'll learn on this course are great for getting an entry-level accounting position.
Here are a couple of example roles:
Accounts Officer
Average salary – £21,000*
Payroll Administrator
Average salary – £23,000*
There's no need to stop there though: the next step on the AAT pathway is the Advanced Diploma in Accounting (Level 3), which will give your career an even bigger boost. From there, you can study the Professional Diploma in Accounting (Level 4) and become eligible for AAT Full Membership.
*Average UK salary data from Totaljobs Salary Checker, April 2017
Who are the AAT?
The AAT (Association of Accounting Technicians) is the UK's leading professional body for accountants.
Employers trust people with AAT qualifications. You won't just be learning abstract theories – you'll be developing key skills that you can start using immediately, even before you finish the course.
You can be confident your AAT course is going to have a real impact on your career: a recent survey by Xero revealed that more Accounting and Bookkeeping practices found AAT qualifications important when hiring than any other qualification.
What will I learn?
Here are the 5 units you'll cover, and what you'll be able to do by the end of each one:
Unit 1: Bookkeeping Transactions
Review double-entry processes and business documentation, trial balances, the cashbook, reconciling a supplier's statement, discounted transactions and payment records.
Unit 2: Bookkeeping Controls
Learn to prepare control accounts, use journals, understand the banking system, and manage cash books, petty cash and control accounts.
Unit 3: Elements of Costing
Learn how to calculate product costs and budget effectively using spreadsheets including cost behaviour, manufacturing accounts, labour costing, product coding and costing for inventories.
Unit 4: Using Accounting Software
Develop the skills you need to process transactions using Sage One Extra software, learn how to effectively set up a company, create customer and supplier records, manage ledgers, enter sales and purchase transactions, and understanding banking receipts and payments.
As an Avado student you'll also get exclusive access to our free Xero Accelerate add-on for this unit. Revisit case studies and apply your new skills within Xero's online accounting software and future-proof your knowledge.
Unit 5: Work Effectively in Finance
Discover how to work effectively within an accounting team, complete accounting and payroll functions, learn about professional ethics and understand key business skills such as managing workload, personal development and literacy and numeracy skills.
You also get a free Xero Advisor Certification short course included with your qualification. You'll learn the basics of using Xero's cloud-based accounting software, which means you'll have a head start if you start working somewhere that uses it. Basically, it's future-proofing your CV!
How will I be assessed?
Each unit has an exam you'll need to do at an assessment centre. When you've passed all of those, you'll do your synoptic assessment, which will test you on everything you've learned on your course.
Don't stress about this – our courses are designed with the synoptic in mind, so you won't need to take it until you're ready. We'll even give you free support for a resit if you don't pass first time – that's our Pass Guarantee.*
*Click here for full terms and conditions.
Flexible learning deserves flexible payments
You have plenty of options when it comes to paying for your course. You can pay in full or spread the cost for free with interest-free finance plans of up to 24 months.
If you want your plan to be longer that's no problem: we have plans of up to 48 months with a competitive APR.*
Your company can fund your course
Your boss is going to benefit just as much as you are from your training. Plus, since you're studying online, you won't have to take any expensive days off work. Give us a call and we'll help you put together a business case.
*Click here for representative examples and full terms and conditions.
"AVADO take the "distant" out of distance learning. They provide high levels of support and receive strong student engagement as a result, while they encourage progression through the entire AAT qualification."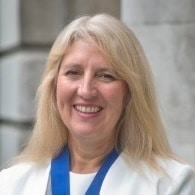 Nicky Fisher, AAT Past President
"This course has that structure and pace that is manageable and most importantly keeps me constantly engaged. I like that you can easily contact the tutor by phone or email and talk to classmates on the student forum giving each other tips and encouraging each other to push through."

Sarah Eve Tucker, AAT Graduate