Complete your AAT pathway with the AAT Level 2, 3 & 4 course
AAT accounting courses offer you an accredited route into accountancy if you have little or no experience. Choosing an online training course in accounting allows you to gain a professional qualification from home and around your current commitments.
Who is it for? AAT Foundation Certificate, Advanced Diploma, & Professional Diploma in Accounting
Qualification AAT Advanced Diploma in Accounting (Level 3) & AAT Professional Diploma in Accounting (Level 4)
Location Online Learning
Duration Tutoring: 48 months Typical duration: 42 months
What is the AAT Level 2, 3 & 4 course?
If you're starting out on a career in accountancy and are fully committed to developing your career and completing the AAT pathway, the AAT Level 2, 3 & 4 Diploma will teach you everything from the basics to advanced accounting concepts. Taking your AAT Level 2, 3 & 4 online with us will make you eligible for AAT Full Membership, as a well as a host of accounting roles, including those with management aspects. And if you want to push your career even further, completing the AAT Level 2, 3 & 4 course can also serve as a perfect starting point on your journey towards chartered accountancy.
All our AAT courses now come with a free Xero Advisor Certification short course. Learn the basics of this industry-leading online accounting software and improve your employability even further. Our AAT Level 2 course also now exclusively comes with a free Xero Accelerate add-on to the "Using Accounting Software" unit, letting you apply your learnings within Xero itself. With a 61% increase in the past year of accountancy job listings on reed.co.uk requiring knowledge of Xero in the specification, you can get ahead of the competition with this bonus qualification!
Why AVADO?
Get AAT qualified with the biggest and the best
At AVADO, we create inspiring learning experiences that are all about your success. With our 26 years' experience and award-winning learning design, we have grown into the UK's most chosen online AAT course provider.
Chosen by students, chosen by AAT
Not only do more students pass online AAT qualifications with us than any other training provider, but we were also awarded Distance Learning Provider of the Year at the AAT Training Provider Awards 2018.
Learning that works, guaranteed
We know our AAT courses are the best on the market. That's why we offer a pass guarantee: follow the milestones on the campus and if you don't pass your synoptic exam first-time we'll give you free tutor support for a resit.
An online platform built around you
Designed to work on your mobile and featuring bite-sized content so that you can learn as you go. Learn at your own pace but with structured milestones to keep you on track.
Going the extra mile for employability
With AVADO you don't just get a highly-respected AAT qualification; we also give you a free Xero Advisor Certification to build your practical skills with online accounting software.
Great teachers and inspiring content
Your own dedicated tutor, hand-picked for their expertise, is available by phone or email. Access a range of engaging content including videos, quizzes and live classes.
Support every step of the way as you learn with others
Your tutor and community team are here for you whenever you need them. And, because you learn online with other students, you'll never be short of inspiration and motivation!
Affordable price plans
Payment packages to suit your budget with a flexible range of interest-free monthly instalment options.
What is included with the AAT Level 2, 3 & 4 qualification?
Your course includes everything you need to succeed:
24-hour access to your online campus, accessible on mobile and tablet
Twenty online units and a hard copy book to support each one
Sage One Accounts Extra Software accessed online for the Using Accounting Software unit
Exclusive Xero Accelerate add-on for the Using Accounting Software unit
Xero Advisor certification short course for learning the basics of Xero online accounting software
Dedicated tutor and community team to support you throughout the course
Regular online live classes with your tutor and classmates
Revision classes, assignment marking and feedback to help you improve
Pass Guarantee – hit the milestones and get free tutor support for a resit if you don't pass a synoptic exam first-time
Free TOTUM card – the definitive student discount card with a range of exclusive discounts
We believe you shouldn't have to pay extra essentials like revision and assignment marking. That's why we include everything above in the price. The only additional costs are your AAT membership and exam fees, which you are required to pay directly to the AAT.
*Click here for full terms and conditions.
Prerequisites for the AAT Level 2, 3 & 4 qualification
Although this combined course begins with an entry level qualification, we advise that you have formal academic qualifications in mathematics and English, or formal work experience. We will work with you to ensure this level is right for you by asking you to take AAT's Skillcheck test if you do not have formal academic or work experience.
The following entry requirements also apply:
You must be over the age of 18 or have a third-party payee for any financial agreement
You must have a solid grasp of the English language (IELTS 5.5 or equivalent if English is not your first language)
You must have access to a computer or other internet enabled device and a reliable Internet connection, plus basic computer skills
You must be able to attend all exams at an AAT Approved centre. Students outside the UK will incur an additional cost for international postage of textbooks
Career path for the AAT Level 2, 3 & 4 qualification
AAT Level 2, 3 & 4 will allow you to quickly progress through the entire AAT pathway, developing your skills from foundation to professional level. Being able to show on your CV that you have completed the entire AAT pathway will not only demonstrate your skills, but show you have real dedication and a great work ethic. Even while you are studying, you will be able to put your progress on your CV to show your commitment to getting qualified.
Once you have completed the full pathway you will be eligible to become an AAT Full Member. This means you can use the letters "MAAT" after your name and stand out to employers even more.
Although the AAT offer no further accounting courses after Level 4, this qualification is a perfect starting point for progressing to chartered accountant status. Having this qualification will grant you exemptions from the early parts of many Chartered Accountancy qualifications, meaning you'll have already taken the first steps towards the next stage of your career.
Here are a couple of roles you'll be eligible for after gaining this qualification:
| | |
| --- | --- |
| Accounts Manager | Commercial Analyst |
| £32,500* | £37,500* |
*Average UK salary data from Totaljobs Salary Checker, April 2017
How it works
All our AAT courses are delivered through our award winning Virtual Learning Campus (VLC). The VLC is an online learning platform that houses all your learning materials in one easy-to-access place. The VLC is designed for use on all internet-enabled devices, so you can study on your mobile or tablet any time, wherever you are.
Your VLC features:
Inspiring bite-size learning content, including videos and quizzes
Frequent live online classes with your tutor, tailored to your group's needs and recorded so you can catch up whenever you like
Learn as a group, with structured milestones to keep you on track
Regular learning checks and practice tests so you know how you are progressing
Proactive tutor support – monitoring your progress and reaching out if you need support
What is the AAT?
The Association of Accounting Technicians (AAT) are the UK's leading professional body for Accounting and Finance employees and a globally recognised accrediting body for accounting qualifications with over 125,000 members worldwide.
AAT Accounting qualifications are highly valued by employers, as they demonstrate that you have practical skills that you'll need to manage cash flow, budgets, and finances effectively, as well as the commitment and dedication to succeed in an accountancy role.
Once you complete the Professional Diploma (Level 4) AAT qualification you can become a full AAT Member and put the letters MAAT after your name, giving you professional recognition of your qualifications.
Syllabus for the AAT Level 2, 3 & 4 course
The AAT Level 2, 3 & 4 course will take you right the way through the AAT pathway, starting out with accounting basics and progressing to advanced, specialist subjects. Topics covered include double-entry bookkeeping, accounts preparation, and drafting financial statements.
We translate the syllabus that the AAT sets into a combination of activities, classes, and other content to ensure you get the best learning experience possible.
This combined course covers twenty units, of which seventeen must be completed: five in Level 2, six in Level 3, and nine in Level 4.
The AAT Level 2 qualification consists of five units:
1. Bookkeeping Transactions
Review double-entry processes and business documentation, trial balances, the cashbook, reconciling a supplier's statement, discounted transactions and payment records.
2. Bookkeeping Controls
Be able to prepare control accounts, use journals, understand the banking system, and manage cash books, petty cash and control accounts.
3. Elements of Costing
Learn how to calculate product costs and budget effectively using spreadsheets including cost behaviour, manufacturing accounts, labour costing, product coding and costing for inventories.
4. Using Accounting Software
Develop the skills needed to professionally process transactions using computerised accounting software, learn how to effectively set up a company, create customer and supplier records, manage ledgers, enter sales and purchase transactions, and understanding banking receipts and payments.
AVADO students now have exclusive access to our free Xero Accelerate add-on to the Using Accounting Software unit. Revisit the case studies and apply your new skills within Xero's online accounting software and future-proof your knowledge.
5. Work Effectively in Finance
Discover how to work effectively within an accounting team, complete accounting and payroll functions, learn about professional ethics and understand key business skills such as managing workload, personal development and literacy and numeracy skills
The AAT Level 3 qualification consists of six units:
1. Advanced Bookkeeping
Be able to use a sub-divided accounting system to prepare trial balances and reconciliations, comprise the valuation of inventory, prepare accounts for irrecoverable debts and understand the disposal of non-current assets.
2. Final Accounts Preparation
Learn how to prepare accounts for different business types, record changes in the structure of a partnership and prepare final accounts from incomplete records.
3. Indirect Tax
Discover further elements to VAT legislation governing costs and learn how to prepare a VAT tax return.
4. Management Accounting: Costing
Be able to prepare budget accounts for company costs (materials, labour and expenses) and learn how to forecast for company revenues considering break-even and limiting factors.
5. Ethics for Accountants
Discover more about the ethical guidelines within accounting and the legal considerations that apply to members in practice.
6. Spreadsheets for Accounting
Learn how to create advanced spreadsheets for accounting using appropriate formulas and formatting.
The AAT Level 4 qualification consists of nine units, of which you must complete six:
Compulsory units:
1. Management Accounting: Budgeting
Develop your skills working with budgetary control systems and learn how to create advanced budget reports to account for flexible budgeting and variances.
2. Management Accounting: Decision and Control
Be able to analyse performance based on a number of variable scenarios (materials, labour and overhead costs) and reconcile budgeted cost with actual cost.
3. Financial Statements of Limited Companies
Learn how to prepare robust financial statements in published format that adhere to regulatory frameworks and discover how to work with group accounts.
4. Accounting Systems and Controls
Learn how to professionally develop and manage a company's accounting system by analysing current systems and recommending improvements.
Optional units, pick two out of five:
Personal Tax – Learn how to successfully process employee tax.
Business Tax – Become familiar with the nuances of business taxes.
Cash and Treasury Management – Learn about cash flow patterns and forecasting future payments.
Credit Management – Enhance your knowledge about company liquidity and credit control.
External Auditing – Understand how the audit process works and learn how to contribute to the examination when one is conducted.
Also included in your course is a free Xero Advisor Certification short course. You will learn the basics of using Xero's cloud-based accounting software, giving your CV another edge in a competitive job market.
During the course you will take sixteen exams: thirteen computer-based assessments and three synoptic exams, which will all be held at an approved exam centre. The AAT introduced synoptic exams as part of their new AQ2016 syllabus; designed to test your knowledge across all the units in a qualification.
Our programme has been designed with these synoptic assessments in mind so you know you'll be fully prepared before you sit them. Along with advice from your tutor, you can decide when you're ready to take your exams. In fact we're so confident that we offer you a Pass Guarantee: follow the milestones on the campus and if you don't pass your synoptic exam first-time we'll give you free tutor support for a resit.*
Key course information:
Accredited by the Association of Accounting Technicians (AAT)
Level 4 qualification – equivalent to a Foundation Degree or Higher National Diploma.
Thirteen computer-based exams and three synoptic assessments, all taken at an external test centre
Typically complete within 36 months
Free Xero Advisor certification and Xero Accelerate course add-on
Financial Options
If you are funding your own studies, you can pay in full immediately or split your course fees over two or three instalments at no extra charge.
We can now offer you 0% finance on payment plans of up to 12 months, letting you spread the cost of your course without incurring any additional charges.*
You can also apply for our 24, 36, or 48-month payment plans offered by our finance provider Omni Capital*, with representative APR 12.9%. Take a look at a representative APR Example or enquire now and speak to one of our Course Advisors.
We can also work with you to build a business case to apply for employer funding and can even speak to your company directly if you'd like. For more information, give one of our Course Advisors a call.
*Click here for more representative examples and for full terms and conditions.
"AVADO take the "distant" out of distance learning. They provide high levels of support and receive strong student engagement as a result, while they encourage progression through the entire AAT qualification."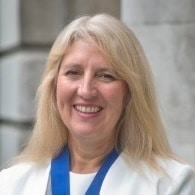 Nicky Fisher, AAT Past President
"This course has that structure and pace that is manageable and most importantly keeps me constantly engaged. I like that you can easily contact the tutor by phone or email and talk to classmates on the student forum giving each other tips and encouraging each other to push through."

Sarah Eve Tucker, AAT Graduate