About The London Stock Exchange Group
The London Stock Exchange Group (LSEG) is a growth engine that gives companies the ability to both raise capital and find investors to help build their portfolios in markets around the world.
At the London Clearing House (LCH) within the LSEG, the Market Data Team gathers varied information about companies primarily via two providers: Refinitiv and Bloomberg. Both services are expensive, and a lot of the information gathered is fixed.
Jamie McConaghy, a Senior Developer on the Market Data Team, realised there was room for improvement when it came to their current approach to gathering data.
This was an ongoing issue for the Team, but it was repeatedly put on the back burner, because there wasn't an obvious way to reduce the cost of the data gathering.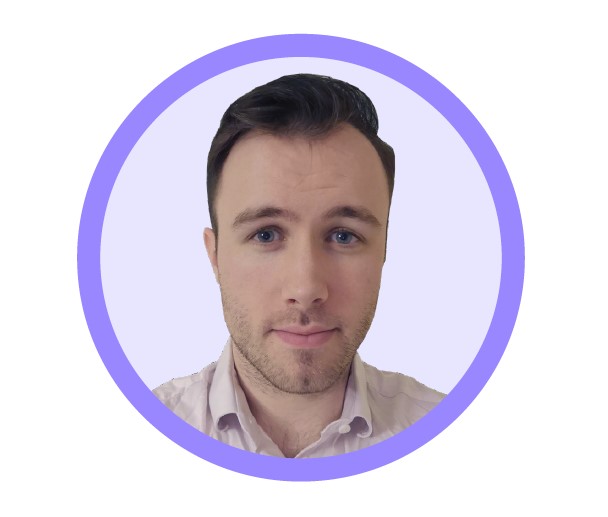 How Avado's apprenticeship addressed the LCH's challenge
When Jamie began Avado's Data Analyst Apprenticeship, he was given a chance to bring a cost-reduction strategy to the top of his list. He looked at the data gathered over a one-month period and did a time series analysis to determine which data sets they could ask for once, and then never request again.
Although Jamie was already very familiar with Excel, the skills he acquired from the apprenticeship, particularly how to handle big sets of data, helped him streamline that cost analysis.
How Jamie's apprenticeship projects delivered results
Using what he learned during his apprenticeship, Jamie was able to determine that the LSEG could save a substantial, six-figure amount of money.
Apart from those considerable savings, Jamie is working on two other projects. The first will help forecast and predict issues before they arise, ensuring the LSEG's systems are working as well as they can be. The second is about determining the efficiency of those systems.
Thanks to Avado's Data Analysis Apprenticeship, Jamie was able to gather more tools and knowledge to complete these projects, and he has the space to be more thorough in his work.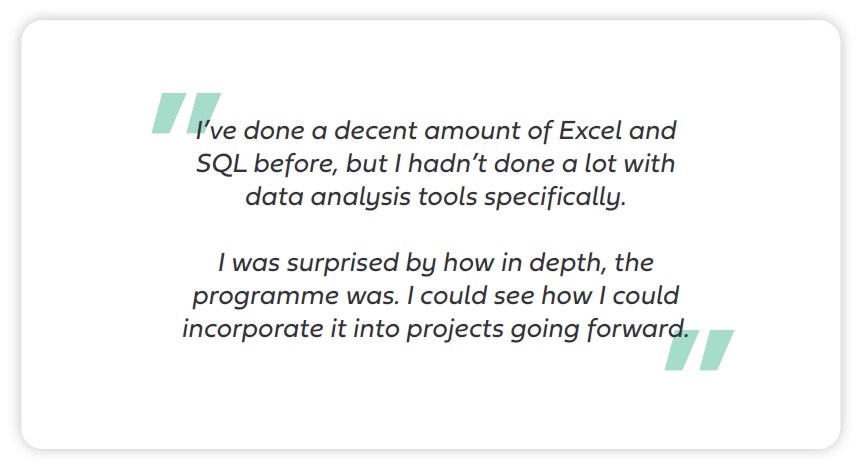 About Avado
At Avado, we believe that true transformation isn't digital, it's human. We build professional future skills to help diverse talent access and accelerate careers through award-winning learning experiences that deliver tangible and measurable impact. We upskill people, uplift culture and future-proof organisations in a fast-moving world.
Avado is proud to be a people-transformation partner to some of the largest and most innovative organisations in the UK including: Google, BT, NHS, British Airways, UK Civil Service, Legal & General and AstraZeneca.
To find out more, visit www.avadolearning.com