About Colgate-Palmolive
Colgate-Palmolive is a leading global consumer products company with 34,000 people dedicated to improving the health and wellness of people and their pets. Focused on Oral Care, Personal Care, Home Care and Pet Nutrition and reaching more than 200 countries and territories, Colgate teams are developing, producing, distributing and selling health and hygiene products and pet nutrition offerings essential to society through a wide range of brands.
The challenge
Colgate-Palmolive has a strategic objective to build data and analytics capability within the HR function, harnessing the power of data and people analytics to drive a new mindset and culture across the function internationally.
The solution
To help Colgate-Palmolive achieve this we developed and deployed two solutions:
Data Foundations
Data Champions Certificate
Data Foundations
Colgate-Palmolive was also looking to rapidly upskill a larger population on the fundamentals of data literacy. Data Foundations is a lite version of training consisting of bite-sized online content and pop-up learning. This was better suited to provide an understanding of how working with data can positively impact business outcomes.
Data Champions Certificate
This programme is designed to give HR leaders and managers the knowledge and confidence to implement a new way of working with data within their roles. Data Champions Certificate is a 9-week programme combining on-demand learning, live classes, and group project work.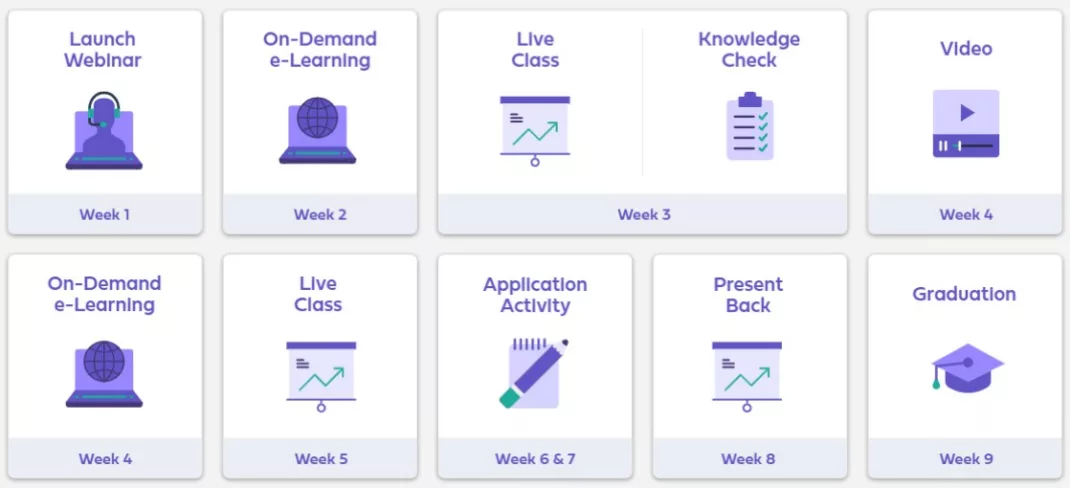 What success looked like

Pre & post-confidence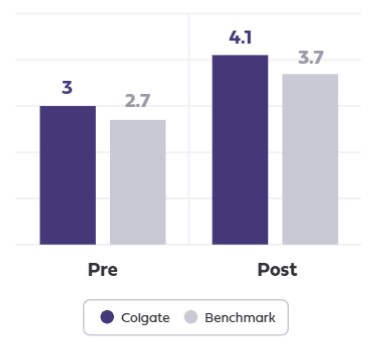 Module rating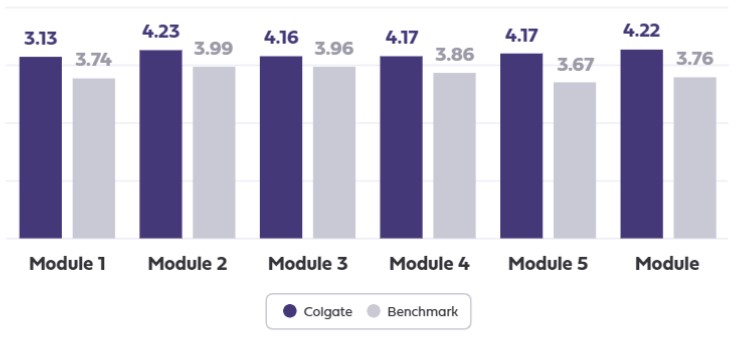 Feedback from the Colgate-Palmolive team
On Live Class 1: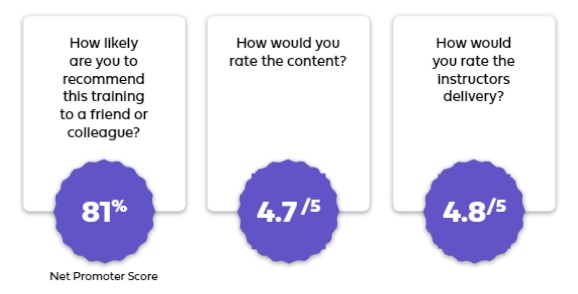 On Live Class 2:
"We couldn't be happier with the results. Data Champions is transforming the data literacy of HR leaders, providing them with the knowledge and skills to create tangible solutions for business challenges, Avado listened to what our learners wanted and needed. Our collaboration resulted in a learning experience with one of the highest NPS ratings we've seen. We're rolling the program out to a further 100 HR leaders."—Melissa Churchouse, Global Learning Partner at Colgate-Palmolive.
About Avado
At Avado, we believe that true transformation isn't digital, it's human. We build professional future skills to help diverse talent access and accelerate careers through award-winning learning experiences that deliver tangible and measurable impact. We upskill people, uplift culture and future-proof organisations in a fast-moving world.
Avado is proud to be a people-transformation partner to some of the largest and most innovative organisations in the UK including: Google, BT, NHS, British Airways, UK Civil Service, Legal & General and AstraZeneca.
To find out more, visit www.avadolearning.com