After working in learning and development for nearly nine years, helping his colleagues develop their skills, Senior Training Officer Nick Owen decided it was time to upskill himself.
Nick was looking for something to back up his years of experience, a qualification to prove what he knew, and he decided that 2020 was the year to finally get it done. After speaking with some of his colleagues who had completed programmes with Avado, he chose our CIPD Level 5 Diploma in Organisational L&D and signed up for the April 2020 cohort.
Overcoming personal hurdles
When Nick began his Diploma, his personal and professional confidence still needed further development.
He was holding on to self-doubt about his ability to fully commit to his studies and get through the modules successfully. Nick felt that elements of impostor syndrome and overthinking in challenging situations were also continuously getting in his way through the past few years.
Nick hoped that the CIPD Level 5 Diploma would help him sharpen his confidence and become an asset to the Learning and Development function in his organisation. When he first accessed Avado's Virtual Learning Campus (VLC), he was excited to progress.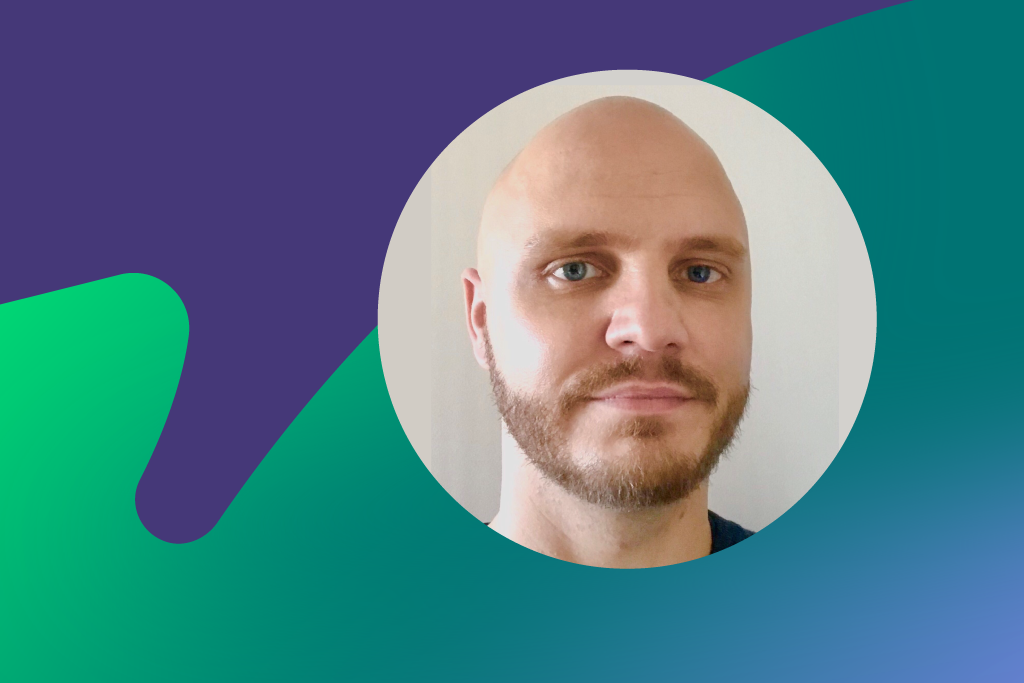 Working through his L&D qualification with Avado
When Nick began his learning with Avado, he thought he would get access to the VLC, and be left alone to complete the qualification on his own. As he initially struggled with some of the theoretical concepts that he first encountered, he was pleasantly surprised when he reached out for help.
"As soon as I had my first question for Ian (Nick's tutor), the level of detail he went into was astounding," said Nick. "I knew he had a cohort of about 200 students, and assuming he gives that amount of time and attention to everybody, I wonder how he has any time in his day. He is really inspiring."
When Nick began corresponding with our CIPD tutor, Ian Turner, things really started to turn around for him. Nick said Ian's passion for L&D was palpable, and it seemed that nothing was too much trouble for him. He always looked forward to Ian's live classes, which were engaging and positively challenging.
Nick also highly valued the cohort cafes, where he and his fellow learners were given the chance to ask Ian questions in a live setting. After each of these cafes, Nick left with more confidence about his upcoming assessments, and felt inspired to keep pushing and challenging himself. Along with professional challenges, Ian also encouraged Nick on a personal level, which helped motivate him to continue working hard and dedicating himself to studying.
Beyond the live classes, cafes, and coursework, Nick and Ian exchanged many emails. Those emails contained a wealth of subject matter expertise and support, which Nick said absolutely contributed to his success in each unit.
"The depth that Ian is prepared to go into for every student is something that I have found myself admiring," said Nick. "I am pleased to say that this has transitioned over into my own L&D practice as a result of observing such dedicated behaviour."
On the outcomes of his learning, so far
Since Nick began his learning with Avado, his manager has noticed a significant change in the way he works. His attitude, confidence, and performance have all improved. Nick also gained a promotion at the end of 2020 and he's now working towards becoming an L&D Manager with a target date of mid-2022.
One of Nick's main takeaways from completing his CIPD qualification was that, when it comes to L&D, there isn't necessarily a right or wrong answer. It's about looking at the wealth of research, knowledge, and experience out there, and taking the bits that work within your own context and practice. Every organisation has its own challenges, and what works for one might not work for another. Since completing his studies, he's been able to apply that knowledge, analyse what he is doing in his role, and discern what makes sense for his organisation.
As well, Nick has experienced personal growth. The qualification, he said, pushed him to think in a different way about things and be much more confident and assertive when it comes to what he wants to achieve.
"A lot of people had a lot of issues and anxiety over the past year with Covid-19," said Nick. "It has been the opposite experience for me, thanks to my time studying for this qualification."
About Avado
At Avado, we believe that true transformation isn't digital, it's human. We build professional future skills to help diverse talent access and accelerate careers through award-winning learning experiences that deliver tangible and measurable impact. We upskill people, uplift culture and future-proof organisations in a fast-moving world.
Avado is proud to be a people-transformation partner to some of the largest and most innovative organisations in the UK including: Google, BT, NHS, British Airways, UK Civil Service, Legal & General and AstraZeneca.
To find out more, visit www.avadolearning.com