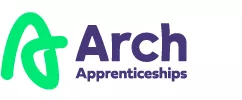 These are our CIPD Apprenticeships
HR Apprenticeship FAQs
What is an HR apprenticeship?
HR plays a major role in any business. There's an incredible amount of legal and ethical concerns to be aware of. Employing an HR apprentice helps share some of that weight while creating a culture of learning and mentorship throughout your team.   
There are various levels available too. Whatever your needs, an HR apprenticeship programme is ideal for everyone from entry-level to those with their eyes on more responsibility. 
HR Apprenticeships for your team
There are three different types of HR Apprenticeships that can open doors for your team. Each of these pathways will train your apprentice in skills catered to specific HR roles: 
The Supportive Role
An HR Support Apprenticeship, is an entry-level support role. This is suitable for a new team member or a current employee who wishes to take up a new challenge. The apprentice will learn the basics of HR, become the first port of call and provide general support, freeing up your more senior team members. 
At the end of the apprenticeship you will have a team member qualified in: 
CIPD Foundation Certificate in HR Practice

 

HR Support Level 3 Apprenticeship

 
The Consultant
For those that already know a bit about HR, an HR Consultant Apprenticeship will allow your team member to advance to the next level. This qualification allows them to provide tailored advice within your business. You will gain a team member confident with HR solutions that match the priorities of your company.  
Upon completion, your apprentice will be qualified in: 
Qualification CIPD Intermediate Certificate in HR Management

 

HR Consultant Level 5 Apprenticeship

 
The Development Role
Another mid-level apprenticeship is the L&D Consultant Apprenticeship. In this course, your apprentice will become a learning and development expert. This will enable them to empower the company and improve performance at an individual, team, and organisational level. 
On completing this training your apprentice will have gained the following qualifications: 
CIPD Intermediate Certificate in L&D

 

L&D Consultant Level 5 Apprenticeship

 
Unleash your HR team's potential with an apprentice
Learning and development is the key to having an empowered and confident team and apprentices are a great way to do this. With our award-winning training programme, your apprentice will learn on the job, getting to grips with your internal policies while learning new skills.  
We support your apprentice throughout their training with their own personal Learning and Development Coach. We'll help your apprentice meet the balance between work and study. Using our off-the-job tracker they can structure their learning around the needs of your business, ensuring you get the most out of them without interrupting their learning. 
We are an approved provider of CIPD online HR and L&D qualifications. Put simply, this means we are best placed for providing apprentices trained to CIPD standards. Under the wing of our HR experts and learning community, your apprentice will develop into the confident kind of HR graduate we love. 
Ready to go? Simply fill in the form at the top of the page to get in touch.