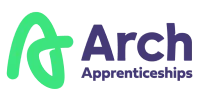 Support your Marketing team with an apprentice
Marketing is what connects businesses to their customers. It's the first step to driving a sale. But it can be tough to give it the focus it needs – especially when other pressing issues land at your doorstep. That's where a marketing apprentice comes in.
About our Marketing Apprenticeship
If you're looking to develop your Marketing team, our apprenticeship can help.
Digital Marketer
This programme is created for organisations to digitally transform their marketing department to better understand digital channels and best practices to optimise all marketing on these channels. Includes Squared Online certification. 
What's Squared Online?
Squared Online is Avado's award-winning global digital leadership programme developed with Google, aimed at experienced professionals looking to gain a greater understanding about digital marketing technology, how to use it, and how to lead teams effectively on digital campaigns. 
Avado Learners
Here at Avado we are all about learning that creates real change. But you don't need to just take our word for it, listen to what our learners have to say.