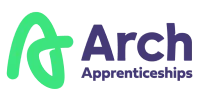 Start unlocking the power of data
If you want your business to be truly data-driven, you're going to need some experts. Train them from the ground up or develop their skills even further with an apprenticeship.
What is a data apprenticeship?
Data apprenticeships give learners the skills they need to understand your company's data. They'll learn to give insights by gathering, cleaning, and analysing data, and gain valuable qualifications while they do it.
And because they'll be working in your business, they'll really get to know your data, not just the theory. You'll start seeing the benefits right away.
What are the different types of data apprenticeships?
Whether you're looking to train a data beginner or someone who already has experience, we've got you covered with our Level 4 and Level 7 apprenticeships.
Data Technician Apprenticeship (Level 3)
This apprenticeship is designed for anyone who uses, or wants to use, data in their role. Whether you're wondering how you can use data more effectively or you want to know how you can gain greater insights, this programme will help you expand your skill set and develop your career.
Learners will get these qualifications:
Level 3 Data Technician Apprenticeship​
Optional external qualifications (exam fee payable):​

Microsoft Specialist: Excel Associate
Microsoft Specialist: Data Analyst Associate
Data Analyst Apprenticeship (Level 4)
Learners will collect, organise, and study data over 18 months. This is perfect for entry-level data roles – by the end your apprentices will understand data structures, database systems, and how to do a range of important analyses that will benefit your business.
Learners will get these qualifications:
Dell EMC Data Science Associate Certificate
BCS Diploma in Data Analysis Concepts
Data Analyst Level 4 Apprenticeship
Business Ready Data Scientist Apprenticeship (Level 7)
When it comes to data, you want to be working with experts. Train your Data Scientists all the way up to Master's Degree level in 18 months with this apprenticeship developed in partnership with the University of Buckingham.
Learners will get these qualifications:
Applied Data Science MSc from the University of Buckingham
Level 7 Digital and Technology Solution Specialist Apprenticeship
How will your business benefit from a data apprentice with Avado?
Creating a learning culture in your business offers enormous benefits. It helps your employees feel confident and valued. Which in turn can help your business move forward.
We've worked with hundreds of financial businesses to nurture and grow learning cultures. Our award-winning education programmes and our years of experience will help meet the needs of your company.
We'll support your apprentice throughout the course. We offer face to face visits with a Learning and Development Coach and an off-the-job tracker to ensure their needs are being met.
Avado Learners
Here at Avado we are all about learning that creates real change. But you don't need to just take our word for it, listen to what our learners have to say.