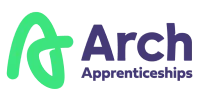 Grow your IT team with our Business Analyst apprenticeship
Our agility apprenticeship is ideal for entry-level assistants to gain professional confidence and start their journey in technology.
What is an Agility Apprenticeship?
Agility apprenticeships provide companies with an opportunity to grow their own IT support team using a structured hiring and training programme. Agility apprenticeships explore the whole spectrum of technology in business. 
More about our Agility Apprenticeship
Business Analyst Apprenticeship (Level 4)
Your apprentice will learn how to measure and execute detailed investigations and analysis and merge commercial ideas with practical capabilities to optimise business processes. 
Apprentices will gain the following qualifications: BCS International Diploma in Business Analysis, Certified LeanKanban Foundation, Scrum Certified Product Owner Level 1 & 2, Business Analyst Level 4 Apprenticeship
How will your business benefit from an Agility Apprentice with Avado?
Apprentices are proven to bring great value to your business. Avado's structured training programme has been designed to meet the needs of your company.
If you are looking to hire a new apprentice or up-skill your IT department, get in touch now with our expert team members by filling in the form at the top of this page.
Once complete, we will get in touch and be able to provide you with a bespoke service to find the perfect IT apprentice or help you get the most of your levy fund by training your current staff.
If you are looking to become an tech apprentice, you can use our Find an Apprenticeship page to pick the one that suits you best.
Avado Learners
Here at Avado we are all about learning that creates real change. But you don't need to just take our word for it, listen to what our learners have to say.