What is FastFutures?
Our movement originally launched in 2020 as a programme that was free to learners and taught highly sought-after digital skills to ambitious and driven individuals, with a particular focus on young people from diverse and underrepresented backgrounds.
However, with rapid evolution of technology and the demand for roles in data analytics data science, AI, machine learning and robotics engineering, it's now crucial for the modern day workforce to demonstrate 'speed to skill' in order to get a competitive advantage. FastFutures is uniquely placed and ready to bring everyone together into the digital economy.
We achieved this by training and upskilling the modern workforce through digital and data bootcamps, then connecting them with the world's biggest brands with the support of our specialist talent network recruitment team, who are passionate about transforming the lives of our learners.
We've been providing quality learning experiences for a while now, and feel that with our expertise and know-how this really can be the leading movement to support individuals and organisations developing world-class digital skills.
The Evolution of FastFutues
Our movement has grown over the years, and we don't plan to stop yet!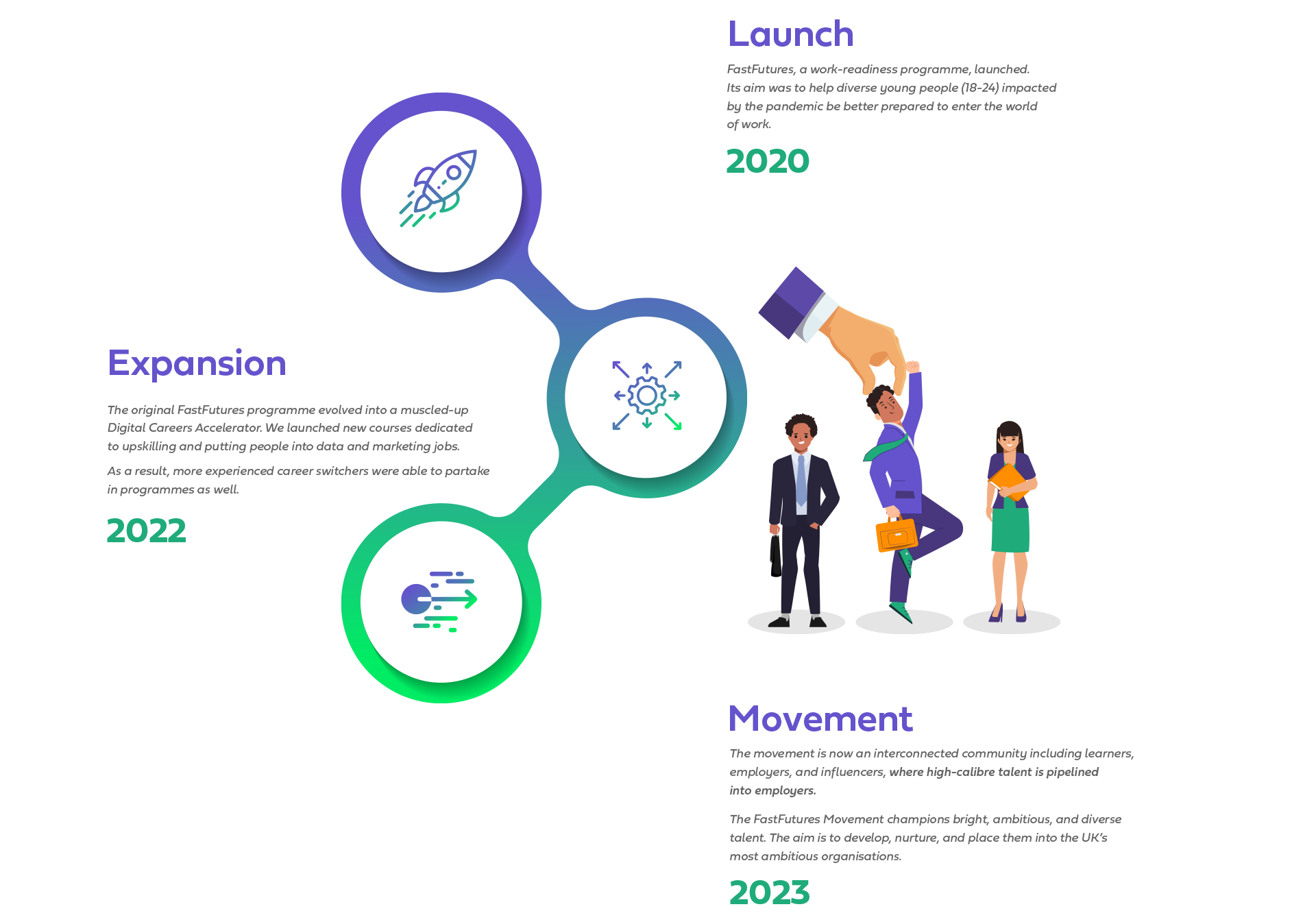 Join our Employer Network
Join the FastFutures movement and help thousands of learners transform their lives wit digital skills for the digital economy.