Collections / Customer Service Associate
Vacancy Details
Type:

Customer Service
Apply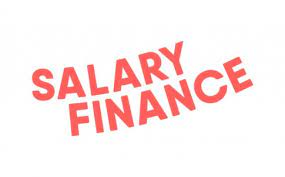 About Salary Finance 
Salary Finance is a leading global FinTech platform. We support a community of 4M employees across 575 clients (inc 20% of the FTSE 100) in the UK and US, and provide a suite of financial employee benefits, to help employees improve their financial health and happiness. Our platform provides salary-linked savings, loans, pay advances, insurance and financial education. We have a team of 200 brilliant and passionate colleagues in 3 countries and have the backing of great investors (Blenheim Chalcot, Legal & General, Experian, Goldman Sachs, Royal London, Virgin Money) with £100M in equity and £500M in debt funding raised to-date. We have won over 70 awards for our work, including MoneyAge's Consumer Champion of the Year, Prince Charles' BITC Responsible Business of the Year, and the Global Impact Award from Sadiq Khan for our US growth.
We were co-founded by entrepreneurs Asesh Sarkar (CEO), Daniel Shakhani, and former Head of Google UK and Ireland Dan Cobley (Chairman) and are authorised by the FCA.
Your role in our mission
We're looking for an enthusiastic Collections / Customer Service Associate with a passion for amazing customer service and a proven track record in consumer debt collection to join our Customer Operations Team. Reporting to the Customer Operations Manager, you'll learn our products inside out and build relationships with our customers to understand their needs, assist them with product applications, and support them through the product life cycle.
Who you are
We embrace our differences but there's one thing we like to share our values, so it's important to us you are:
fearless, and able to make the impossible possible.
responsible, and want to help build a business that delivers a meaningful difference to society.
dedicated and want to commit to an exciting journey even through the highs and lows.
empathetic and truly care about every colleague and customer.
united, because you understand we achieve more when we work as a team.
humble, and take feedback as a way to continuously improve.
The essentials
You are passionate about technology and social impact, and want to help build a business that delivers a meaningful difference to society.
You are excited by the power of technology to change people's lives.
You are resilient, empathetic, collaborative, detail-oriented, and self-motivated with excellent organisational, time and project management skills.
You have experience in a customer or client facing environment.
You have a proven track record in consumer debt collection, and are comfortable discussing repayment of debt with customers.
You are familiar with the applicable rules and guidance of the Financial Conduct Authority Consumer Credit Sourcebook (CONC).
You delight in solving problems for customers, going above and beyond to treat customers fairly and leave them feeling valued.
You enjoy interacting with customers on a daily basis, both over the phone and by email.
You love to get involved – be it in solving a specific issue for a customer at a point in time, or driving changes through to help us make our product better.
You are comfortable having potentially difficult conversations with customers that may be behind with repayments, and are willing to go the extra mile to help them get out of debt by finding an appropriate solution.
You remain tactful and calm when having a difficult conversation with a customer.
You have an upbeat approach and are able to think on your feet.
You are confident and flexible, with the ability to handle a fast moving environment, interacting with a wide range of people.
You have excellent communication skills and are capable of presenting complex details, concepts and information in an easy to understand format.
You have the ability to work with employees at all levels of the organisation in an open office setting and a highly collaborative environment with a high growth, start-up mentality.
Awesome if
You have customer service experience in a financial services, technology or employee benefits company.
You have experience of working in a regulated environment.
You are familiar with CRM systems.
You have knowledge of TCF, the Data Protection Act/GDPR, CCA and Anti Money Laundering procedures.
What you'll do
Handle all day to day collections contact with borrowers that are having difficulty making repayments.
Manage reporting of collections activity.
Take responsibility for regulatory communications, ensuring they are sent out promptly and meet all requirements.
Provide additional support with our ongoing customer inbound and outbound contact, picking up emails and calls as required.
Support the Customer Operations Manager in the development of customer service communications.
Be responsible for minimising customer arrears by chasing debt via telephone, email, letter etc, ensuring you adhere to UK legislation and regulation.
Use our policies to ensure that customers who miss payments are contacted to bring their account back into order.
Demonstrate an ability to ask open and probing questions in order to understand each customer's situation.
Regularly review arrears policies and procedures to identify areas for improvement and work with management to make changes.
What's in it for you?
Competitive salary
Company bonus scheme
Regular company socials
Fast-growing environment
Career development – no two days will be the same
Generous company benefits including a pension scheme, health and life assurance, 25 days holiday, an extra day off on your birthday, subsidised onsite cafe, complimentary team breakfast every Tuesday, complimentary fresh fruit, cycle to work scheme, gym discount (with PMI), childcare benefits, flexible working and many other perks!
We're looking for people that will get stuck in and make a difference. We have a great collaborative, entrepreneurial team that are passionate about what they do. If you want to join a team that is changing people's lives for the better then we'd love to hear from you.
Apply
Apply
Vacancy Details
Type:

Customer Service